Dig into a food that won't slowly kill you.
Complete Meal: A full-on whole food meal that's conveniently packaged and ready to satisfy for breakfast or lunch.
Plant-based + gluten-free + dairy-free: Our products are always 100% plant- based and free of gluten or dairy. No exceptions.
Protein-packed: Each Superloaf is brimming with double-digit grams of plant-based protein.
Macro & micro nutrients: Created to be nutrient-dense, every Superloaf is packed with essential vitamins and minerals, like: Omega-3 Fatty Acids, Manganese, Potassium, and more.
Fiber-rich & low sugar: Every Superloaf contains at least 10 grams of fiber, and has an incredibly low calorie-to-sugar ratio.
Baked: Our whole ingredients are baked into every Superloaf, giving it the texture of a dense, moist quickbread or muffin.
So fresh + so clean: If you can't find an ingredient fresh in the grocery store, we avoid it. Every whole food we use is natural, and organic whenever possible.
Handling and Storage
Because we have put an emphasis on natural ingredients with no added sugar or stabilizers, it is important to keep your RTI products refrigerated or frozen. In the freezer, your RTI products will stay as fresh as the day we baked them for up to twelve months (refrigerated will stay fresh up to 10 days). Avoid the sugar and stabilizers and keep it FRESH!
Customer Reviews
Love the Loaves
I have had the loaves before. They're great. Love them. Thanks for making them and contributing to my good health and making them tasty too.
05/18/2022
Monique H.

United States
Peace of mind
so nice to have something delicious and nutritious in the freezer for my family. RTI gives me peace of mind knowing I'm eating well even in a hurry.
04/11/2022
jill P.

United States
This product makes my day... literally
I am on a very restricted diet due to health issues. There are so few foods that I can eat "legally" and enjoy. RTI loaves are one of the highlights of my morning. I bounce around amongst the many flavors so it keeps it interesting for me. Thanks RTI for creating this.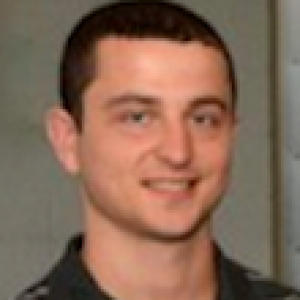 DW
03/28/2022
Daniel W.

United States
Loaf Life = A+
Gamechanhingly good. Pairs with my coffee perfectly after toasting. Never get sick of it with the variety. Just not sure what to do with all my ice packs lol. Highly recommend #loaflife to anyone by joining me in. Subscription with RTI
01/25/2022
Justin W.

United States
Amazing and Versatile
My kids love these for a quick breakfast (especially Chocolate). I love them as an on the go meal at work. I even take use as mid bike ride fuel.